At the Mega Ball, art is fashion is art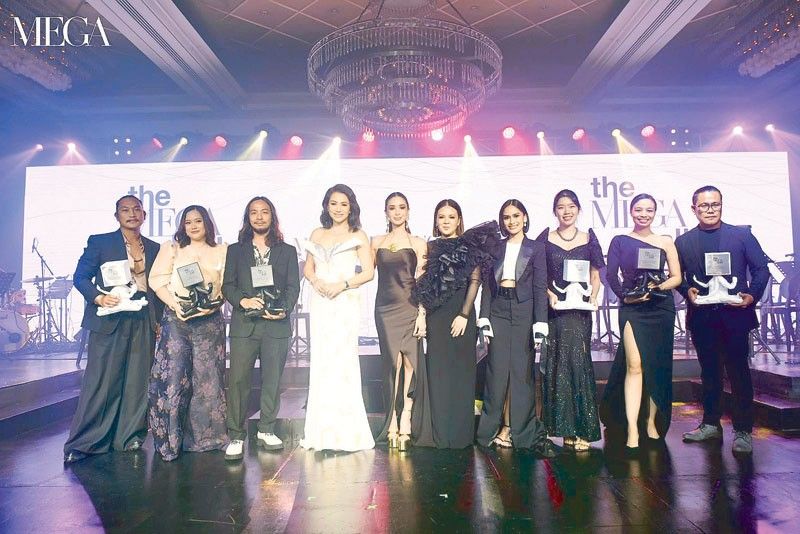 A dress code of creative neutrals lets Filipino artistry take center stage
The 30th Mega Ball was a dazzling, star-studded celebration of the best of Filipino fashion and art. "These are the limitless possibilities when creativity knows no bounds," says entrepreneur and philanthropist Sheila Romero as its first co-chair.  "Art has the power to inspire, heal and change."
The Peninsula Manila's Conservatory was transformed into a gallery where Romero curated works by Mega Icon Awardee Ramon Orlina and masters like Mark Justiniani, Mark Garibay and Geraldine Javier.
Onstage, Ryan Cayabyab, a pillar of Original Pilipino Music, serenaded the audience with his compositions like Tuwing Umuulan At Kapiling Ka, followed by performances from the Ang Huling El Bimbo musical, singing Eraserheads hits in time for their return today until July 7.
True to Mega's vision since 1992, editor-in-chief Peewee Isidro says, "We put the spotlight on Filipino talent beyond fashion."
Art's wearable iterations are well-represented among the guests — a mix of change-makers in art and fashion as well as public service and the private sector — in textured neutrals with either a splash of metallics or pops of color as interpreted by established fashion names like Cary Santiago and Dennis Lustico, avant-garde favorites like Jerome Salaya Ang, the next generation of greats like Martin Bautista, Joey Samson and Gabbie Sarenas, and young talents like Strong Village and Bagasao.
Related Posts