Columbia Museum of Art's McQueen/Ray exhibit explores collaboration, "fashion as art" | Arts and Entertainment Features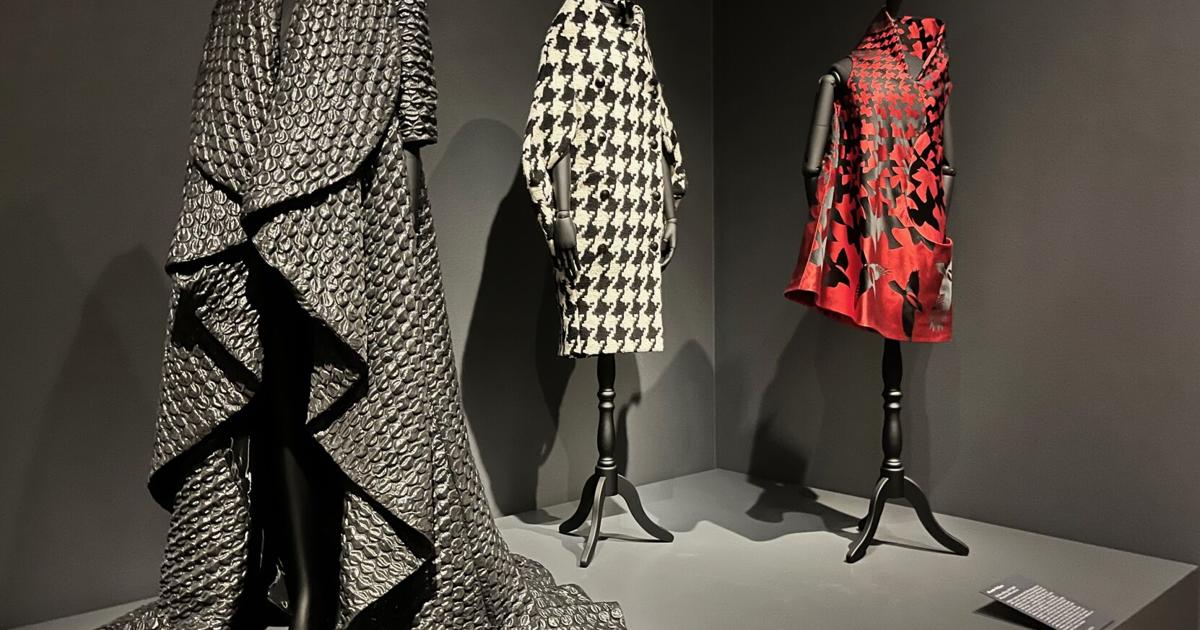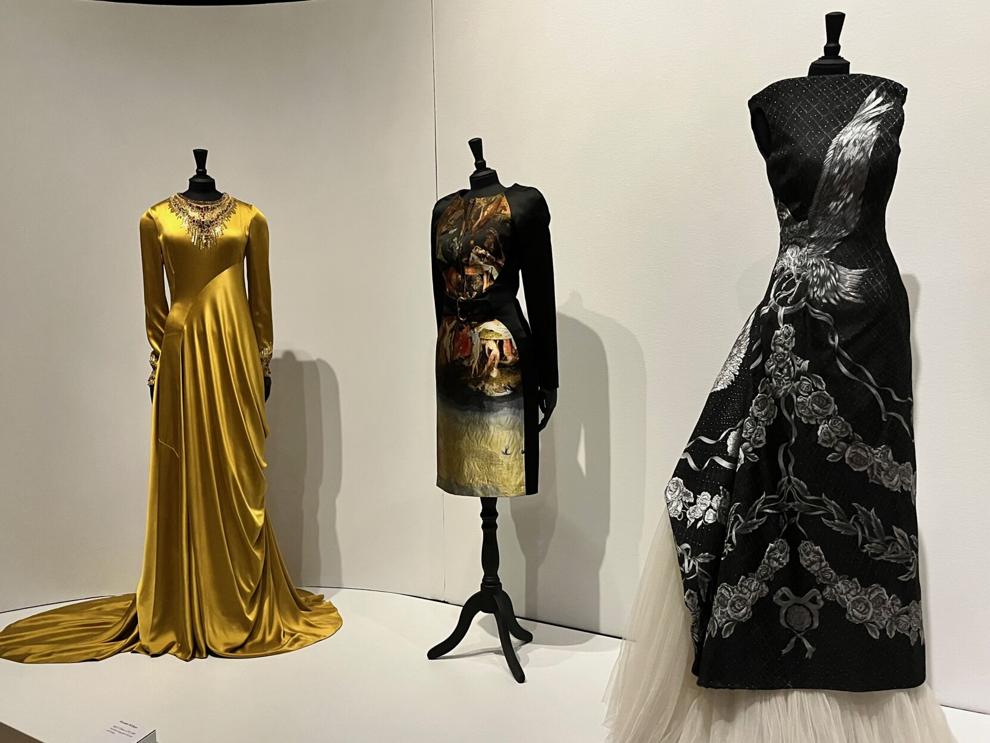 Ray worked closely with Barret Barrera to curate this exhibition, and her care is evident. Adams spoke to Ray for an upcoming podcast, and said that Ray emphasized how she was trying to create a "balance" in the popular narratives of McQueen.
"For Ann Ray, this show is about dignity, respect, care of her friends and that relationship," Adams said. "It is really about the conversations between this object and that object, and that there are real people behind how these things came to be."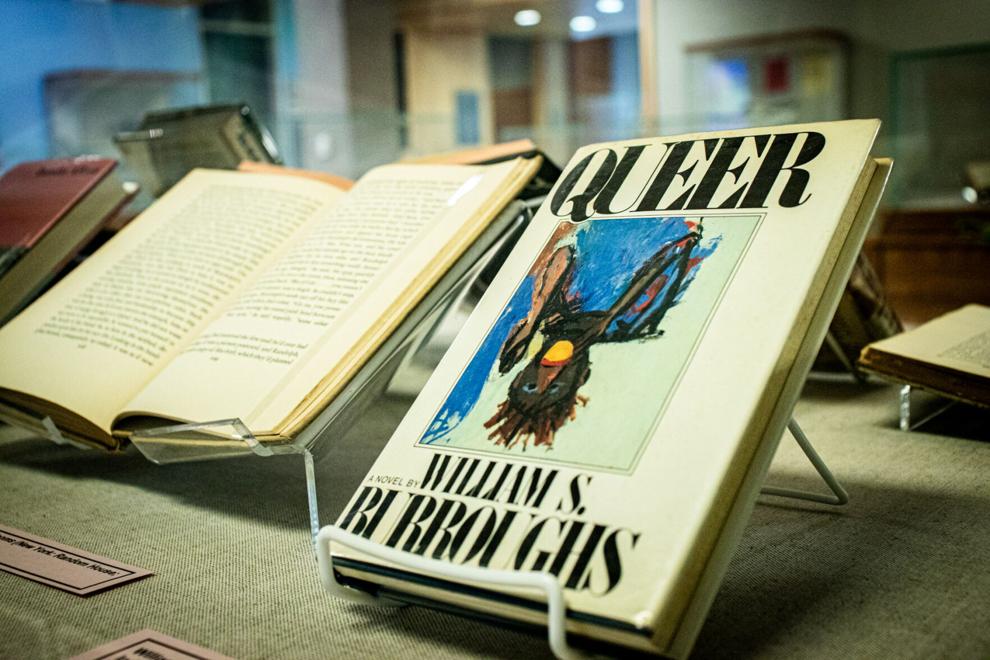 The dedicated work of McQueen, from his printing techniques to his environmentalist messaging to his very structured construction, all present a clear artistry. Della Watkins, Executive Director at the museum, said that the exhibit reminds people that fashion should be considered an artform. She said McQueen's work is simply "art taking the form of fashion."
Adams said that the museum has wanted to highlight fashion for some time, but getting a collection is tricky and expensive.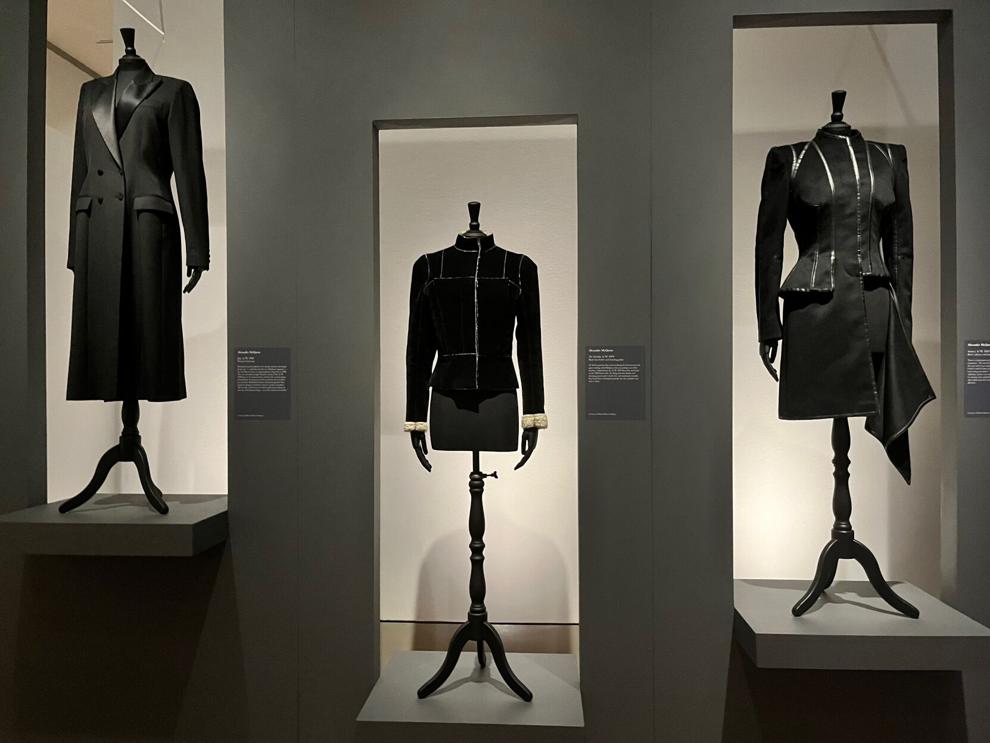 When they found this collection, Adams, a self-proclaimed McQueen superfan, jumped at the chance. More than just her own love of McQueen, Adams said it's important to make fashion more accessible, rather than restricting it to cosmopolitan epicenters.
"I was a teenager in rural South Carolina wanting to be a fashion designer. At that time, I was studying McQueen. And never ever, ever, ever, ever in my wildest dreams would I be anywhere close to a show, a garment, the person and here we are," Adams said. 
Adams hope the exhibit, plus CMA's upcoming programming, can inspire locals who want to get into fashion.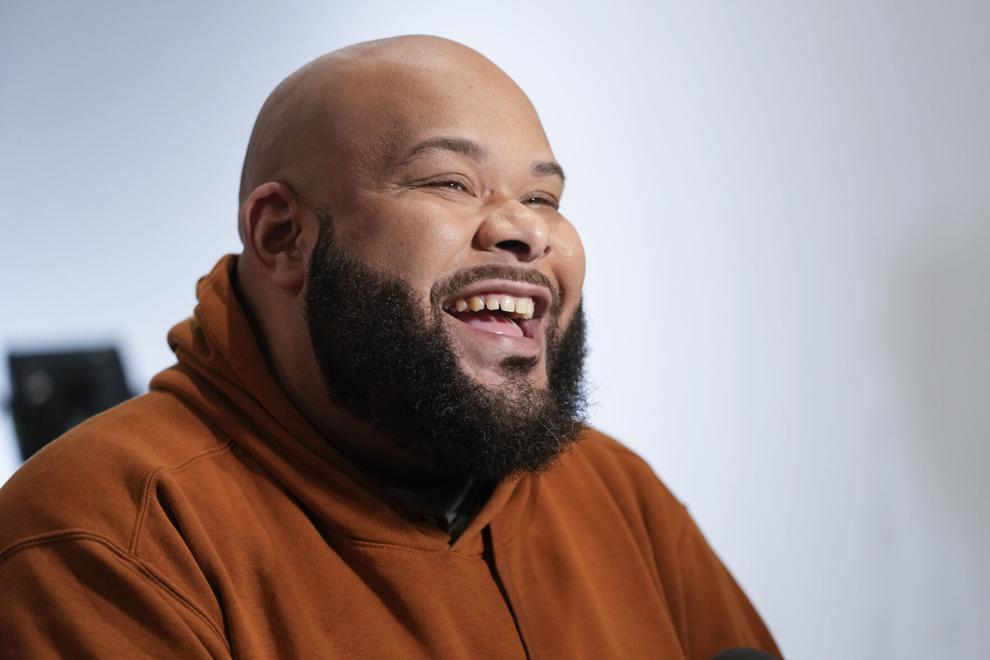 The museum will feature the work of Sergio Hudson, a South Carolina native whose designs have been worn by Keke Palmer, Michelle Obama, Beyonce and many others, in an exhibit that opens on Nov. 18. Adams said that the museum was really interested in connecting back to the local community.
When we bring in big international designers or artists like this, we always look to our community and see, is there a community story that we could tell?" Adams wondered. "Is there somebody that we're not seeing right in our backyards that would be just as great to elevate?"
Related Posts