Fashion retailer joins 3 other coming-soon tenants at The Promenade Shops | Eat, Sip, Shop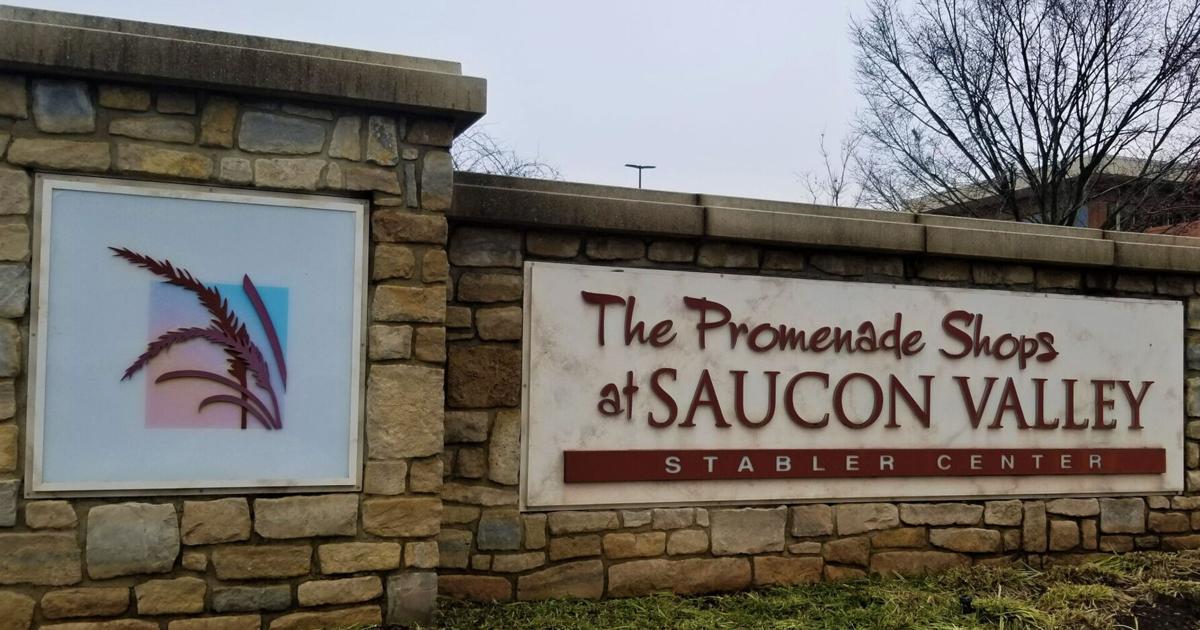 UPPER SAUCON TWP., Pa. – Individuals looking to update their spring wardrobe will have a new retailer to check out at The Promenade Shops at Saucon Valley.
Love Obsessed, a trendy boutique offering women's clothing, jewelry, accessories and unique gift items, is expected to open in April near Altar'd State, the shopping center announced Thursday.
"Join us in welcoming Love Obsessed as the newest addition to our tenant mix!" a post on The Promenade Shops' Facebook page reads. "We're thrilled to bring this new retailer to the center!"
Love Obsessed was born in 2012 at owner Stacy Palmerio's dining room table, where she designed her first piece of jewelry, according to a description on the business' website.
About six weeks after the birth of her son, Nicholas, Palmerio was planning a Valentine's Day party for family and was "just in love with love," which led to the business' name.
After listing a few pieces on her Etsy shop, the business took off, and Palmerio soon started seeing her items in the same magazines that inspired her – Marie Claire, People, Vogue and more.
Her business grew further when she started doing trunk shows across the United States.
"Then I started to notice something, the stores I used to shop at for my wardrobe were looking so basic," she writes on the business' website. "Everything was the same – nothing original, inspired, different."
That's when Palmerio's wheels started turning, and she thought of selling clothes.
"So I set up a little showroom in my house, started a VIP group on Facebook, and added a few friends," she writes. "People were obsessed. Everything I bought would sell out."
Three months after selling her first piece of clothing, Palmerio signed the lease for her first brick-and-mortar store, which opened in Quakertown in August 2016.
Palmerio closed the Quakertown last summer, but Love Obsessed shoppers continue to shop out of the business' warehouse location at 110 S. Front St. in Souderton.
Love Obsessed's new location is more good news for The Promenade Shops, which has announced three other coming-soon tenants over the past few months.
Handmade Mystic – Healing Crystals & Jewelry, selling healing crystals and hand-crafted jewelry, will hold a grand opening of its third location 10 a.m. Saturday, March 4, at The Promenade Shops.
The 1,950-square-foot store, between Hand & Stone and J. Jill, will supplement Handmade Mystic's other locations in Emmaus and Doylestown. Saturday's grand opening will feature refreshments, prizes and giveaways.
Also, Batch Microcreamery, a business offering super premium, hand-crafted ice cream, is expected to open in the coming weeks in the space next to Lashes by Gab, near the AMC movie theatre.
Batch, offering ice cream and other chilled treats such as milkshakes, sundaes and floats, also has locations at the Trolley Barn Public Market in Quakertown and Shepherd Hills Golf Club in Lower Macungie Township. The Shepherd Hills location is closed for the season and will reopen in the spring.
Lastly, Turning Point, an award-winning breakfast, lunch and brunch restaurant chain with more than 20 locations in Pennsylvania, New Jersey and Delaware, is expected to open in the fourth quarter of 2023 at the Upper Saucon Township shopping center.
The 4,449-square-foot restaurant will be located near UBreakIFix and Playa Bowls at the open-air center, 2845 Center Valley Parkway.
The Promenade Shops, which debuted in 2006 with more than 70 tenants, now has around 20 vacant storefronts.
Businesses that have recently left the shopping center include All Weather Selvedge Denim Co. and Evolve Salon & Spa, while new additions include ELITE Salons & Suites and Squishable.
Related Posts