Oklahoma City store 'Library' supplies sustainable fashion through clothing subscription service | Culture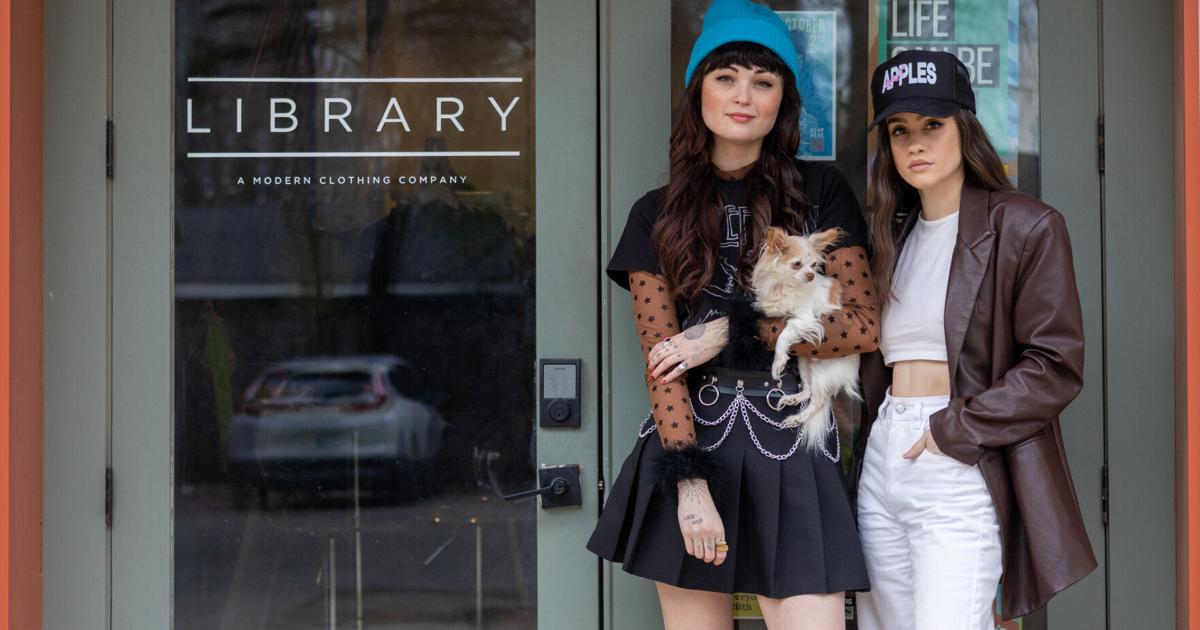 Best friends Ãnna Frost and Jessi Chapman founded Library, a subscription based clothing business located in the heart of Oklahoma City.
Library is an environmentally sustainable clothing business that utilizes a subscription service. With a subscription, customers can rent any article of clothing inside the store and swap it for another piece whenever they desire.
Library has two subscription packages. "The Netflix" is $16 a month and allows you to rent one item at a time. "The Mini" is $54 a month and allows you to rent four items simultaneously. Both subscriptions come with unlimited swaps, no late fees, and free cleaning.
Frost and Chapman aim to be size-inclusive, with inventory ranging from extra small to 3X. Library caters to all ages, bringing members from middle schoolers to retirees.
"The idea of Library is to give all women the option to participate in fashion in not only an environmentally sustainable way, but in a financially sustainable way as well," Frost said.
Most clothing inside the store is colorful and unique. However, many pieces are neutral. Library wants to make sure they can accommodate everyone.
Frost and Chapman's fashion taste is full of many colors and textures, but Chapman said their business welcomes every taste. 
"You don't have to dress like us to want a Library subscription," Chapman said.
Frost and Chapman met over Instagram, the platform where both women had started personal online secondhand clothing businesses. The two were not best friends before they became business partners. Their friendship flourished alongside the creation of Library.
"We were kind of friends, but we honestly had only hung out a few times before Jessi asked me to be her business partner," Frost said. "We became friends because of Library."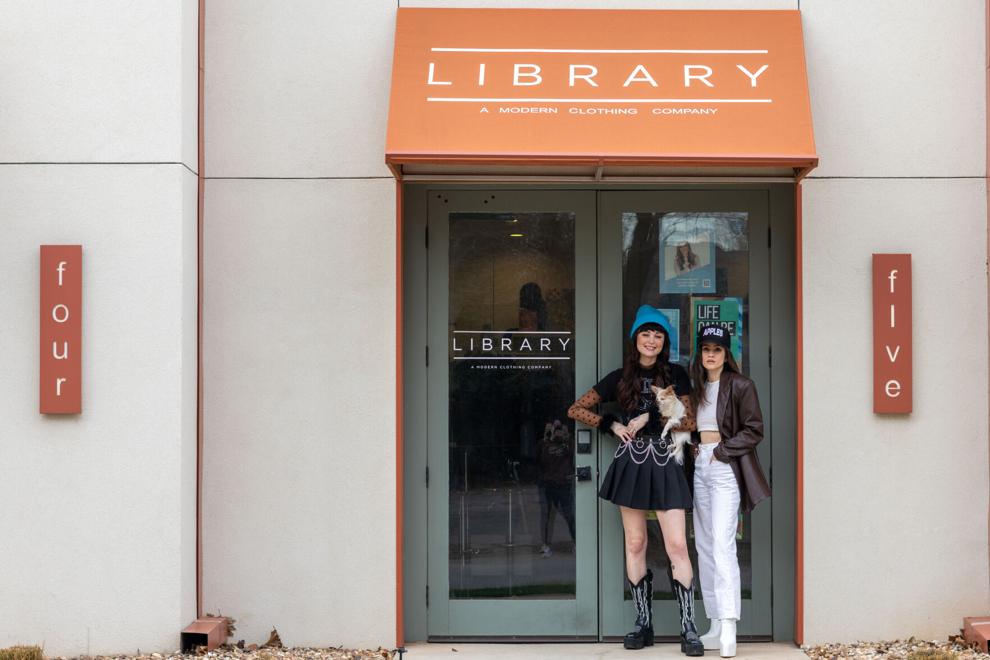 Library was inspired by a subscription-based clothing business in Amsterdam called "LENA the fashion library." Implementing the subscription service attempts to resolve any effects that overproduction and overconsumption may bring to the fashion industry.
"One challenge was just explaining the business model because it is an unusual way to shop," said Chapman. 
Only about half of Library's members were familiar with the idea of renting clothing through a subscription service before they became a member. Some members were familiar with other subscription services that limit the times you can swap your clothes. What sets Library apart from these other services is that members have unlimited swaps, and they can change their clothing the next hour or three months later as long as you remain a member.
"You can come in as often as you want, so it really is like your closet," said Frost.
Frost and Chapman decided on the subscription model to ensure people can afford their product. They prefer the subscription service so that every article of clothing can be available to their members at an affordable cost, rather than traditionally selling the clothing at marked-up prices.
Members may have inquiries about purchasing a clothing piece they find in the store. Pieces cannot be purchased directly off the shelves, but Library hosts a sale every few months called "Stuff the Bag". Members pay $50 for a bag and fill it up. Any clothing that fits in the bag, they can call their own.
Every article of clothing inside Library is secondhand in some form. Frost and Chapman buy the clothing from various outlets and their most frequent finds come from the Goodwill Bins, Instagram resellers and donations.
Library accepts clothing donations year-round. Anything they don't keep gets donated to local nonprofit organizations. Sisu and Dress for Success are just two of many nonprofits that Library donates to.
When Library opened in 2018, Frost and Chapman had many hurdles, the biggest one being the pandemic. The clothing within Library catered towards big events and nights out. However, during the shutdown, Frost and Chapman had to pivot and begin including more casual wear. They altered Library to become a business people still wanted and felt like they needed in the midst of a pandemic.
During the pandemic, Frost and Chapman became incredibly close with their members. They would hand deliver clothing to each home with custom messages and gifts attached to show their appreciation and loyalty to every customer. The closure of Library strengthened the owner's relationships with their members and allowed them to spend more time learning every member's style preferences.
Taylor Ketchum, vice president of Jones Public Relations, has been an environmental sustainability advocate for over six years. When she saw the message that Library promotes, she became passionate about supporting the owners and their environmentally sustainable business.
Ketchum has been a member of Library since the beginning. She is subscribed to "The Mini" package and uses the clothing from Library for work, events, and daily life. Alongside her love for the unique clothing at Library, she adores the sense of community that Frost and Chapman provide. Ketchum said she appreciates the effort they put into getting to know each member. 
"I get bored really easily with clothes. … Every time I go into Library, Ãnna and Jessi have pulled things for me that I actually enjoy or are different," Ketchum said. 
Ketchum understands that the price may be a bit expensive for some. However, she believes that if you utilize your membership, you will get more out of it than shopping at cheaper, fast fashion businesses. 
"I think it's really smart if you're a college student that just needs something to wear to a certain event or a party because they have such a good selection of unique party outfits or dresses, things like that that are good for a night out," Ketchum said. 
Pearl Daugaard, neuroscience freshman and Green Week outreach coordinator at OU, said she would like to applaud Frost and Chapman's creativity and acknowledgment of the intersection between fast fashion and environmental sustainability.
"I'm sure, as with all businesses, there are points in the process where they could afford to make it more environmentally sustainable, but for a business that's already embracing that, I'm sure they have that in the forefront of their decision making," Daugaard said. "I'm sure they're not cutting corners at the cost of the environment." 
Library welcomes anyone to stop inside their store located in the Paseo District in Oklahoma City. Subscriptions can be purchased on their website or inside the store.
This story was edited by Silas Bales and Emma Blakley. Mary Ann Livingood and Nikkie Aisha copy edited this story.
Related Posts