Princess Margaret Loved Her Jewelry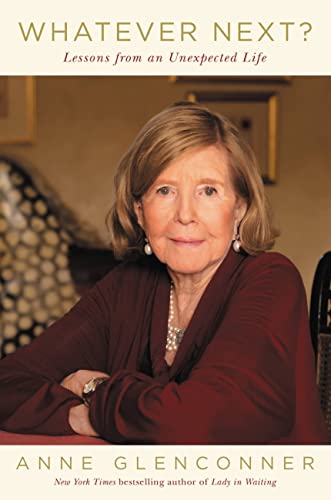 Princess Margaret had an eye for jewelry.
Her former lady-in-waiting, Anne Glenconner, reminisced on Margaret's love for gems in her new memoir, Whatever Next? Lessons From an Unexpected Life. "Princess Margaret particularly loved jewellery," Lady Glenconner writes. "She didn't have a huge amount but she chose carefully."
In particular, Lady Glenconner writes about the royal's wedding tiara, the Poltimore tiara. Princess Margaret bought the tiara herself. "Patrick Plunket, who had such good taste and was once a trustee of the Wallace Collection, saw it for sale at auction and told her about it," Lady Glenconner explains in Whatever Next?
The tiara was originally made for Lady Poltimore by Garrard, and Princess Margaret purchased it for £5,500. Lady Glenconner writes, "She looked dazzling in it. Her husband Tony later took a famous photograph of her wearing it in the bath, with an expression that was both happy and rather coquettish." After Princess Margaret died in 2002, the tiara sold for million in 2006—and the purchaser is still a mystery.
Glenconner doesn't just write about the tiara, but about how Princess Margaret built her jewelry collection. "If she broke a bottle over the prow of a ship, she would quite often be given a piece of jewellry, sometimes diamonds if she was lucky. If the setting wasn't quite her taste, she would take it to her jeweller's to be made up into something she really liked. Naturally she wouldn't do that with important gifts, such as the beautiful diamond necklaces her parents had given her, or with regimental brooches, but anything that wouldn't be seen again in an official capacity could be changed," she explained.
The collection was wide-ranging. "Princess Margaret collected jewelry which reflected eclectic, to some even contradictory, tastes, ranging from London's avant garde contemporary jewelry, to classic four strand pearls, to grand diamond necklaces and tiaras," says Mahnaz Ispahani Bartos, a vintage jewelry dealer and scholar, told Town & Country.
For example, Margaret once made a coral and diamond necklace. "I remember seeing sketches by the jeweller Theo Fennell on her desk for some lovely brooches she'd asked him to design," Lady Glenconner writes. "She enjoyed commissioning interesting things to be made, sometimes designing them herself. I particularly remember a coral and diamond necklace she had made. She loved swimming but never went snorkelling, so she had it made as she imagined coral to be, rather than what it actually looked like, but it was very pretty."

Emily Burack (she/her) is the news writer for Town & Country, where she covers entertainment, culture, the royals, and a range of other subjects. Before joining T&C, she was the deputy managing editor at Hey Alma, a Jewish culture site. Follow her @emburack on Twitter and Instagram. 
Related Posts