"Smets is a destination to spend a wonderful moment, between fashion, art and design"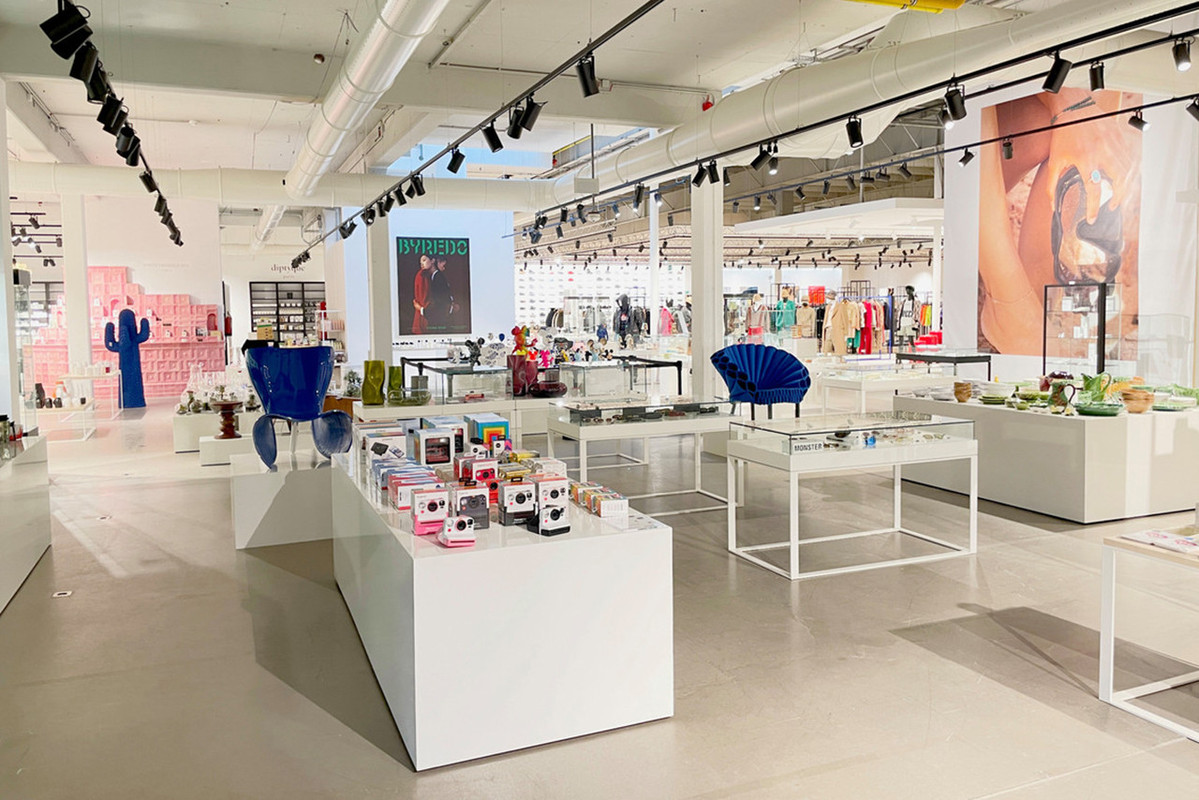 Smets is where Paul Deneve has chosen to land the brand Piedàterre Venezia. A brand that aligns perfectly with Smets' vision on, future trends thanks to the keen eye of Pascaline Smets. These slippers embody la dolce vita, adding understated elegance & timeless sophistication to modern wardrobes. Crafted by Italian artisans, each pair is unique, made of the finest 100% natural cotton velvet.
While Paris had Colette, Luxembourg owns Smets.
Since its inception in 1980s Smets offers an avant-garde vision and redefines the way shoppers see & buy fashion. An impressive roster of brands such as Prada, Gucci, Dior, Saint Laurent, Vitra, Cassina, Maison Francis Kurkdjian, Matière Première, Diptyque & most of the best niche Korean beauty brands share the space: a perfect blend of fashion, art & design that will leave you in awe.
After an impressive academic career at the University of Chicago and a Master of Science in Management from Stanford University, Paul Deneve has travelled and lived all around the world, from Brussels to Paris, London to San Francisco, but has never seen a place like Smets before.
According to him, what makes Smets so special is "The abundance of space (3000m2) in which you can explore the product assortment, beautifully curated and displayed. The mixing of fashion with art & design, and the warm but non-intrusive welcome." In addition, the opening of the Petit Beef Bar from the French group owned by Riccardo Giraudi in September, will enhance Smets Flagship into an essential destination for fashion & glamour.
What inspired you to get involved in the fashion industry?
Fashion has always been an industry that fascinated me. I was drawn to its creative aspect and how it can serve to express oneself. What truly excites me now is the convergence of fashion & technology, and how we can leverage technology to drive the industry forward.
How do you see the fashion industry evolving in the next few years?
I believe we'll see a lot of changes in the fashion industry, especially with the rise of Gen Z. This generation is much more focused on sustainability & ethical fashion, unfraid to call out brands that don't align with their values. I think we'll see more brands embracing sustainability & transparency in their process.
What inspired you to invest in Piedàterre?
Piedàterre Venezia is an Italian heritage brand that really embodies the values I believe in with its focus on quality, sustainability & local production. They use technology to enhance an artisanal product with an aesthetic I love: a epitome of understated chic & timeless sensibility.
How do you see Piedàterre fitting into the fashion industry?
As people travel more and lead busy lives, fashion must balance style and ease. The PiedàTerre Venezia slippers do just that, with a timeless, versatile design that lets wearers walk to 20,000 steps daily indoors or out, with elegance and flair.
What advice do you have for young people who want to get involved in the fashion industry?
My advice: fashion is a very intense and demanding industry, so expect to work hard and be persistent. Stay true to yourself and your values and don't be afraid to take risks. This universe is constantly evolving, so it's important to be adaptable and willing to learn. Most importantly, fashion should be fun & creative, so enjoy the journey!
More information on our website.
Related Posts