WWIN and Las Vegas Apparel co-locate for next LV Fashion Week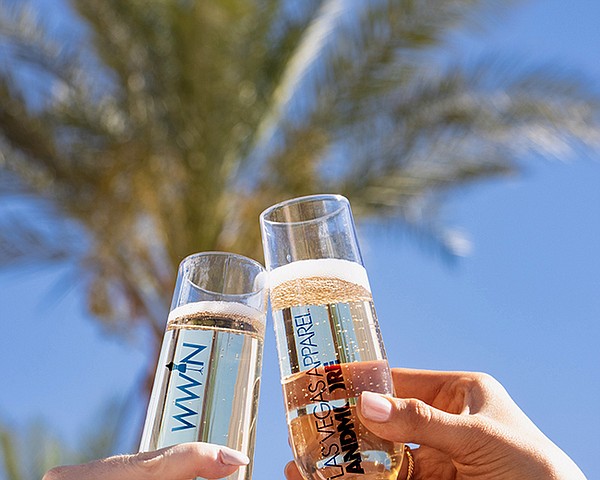 Las Vegas Fashion Week will get easier to navigate as two players join forces in one location. Womenswear In Nevada (WWIN), operated by Clarion Events, and Las Vegas Apparel, operated by ANDMORE (formerly International Market Centers), have just announced they will co-locate at The Expo at World Market Center Las Vegas beginning in 2024.
The Expo center will offer market goers an elevated overall experience. The 500 combined brands will present a broader depth and breadth of apparel and accessories styles, categories and price points; gift and lifestyle crossover brands; an elevated arrival experience; seamless check-in and enhanced customer service; and expanded hospitality and amenities.
The Expo is a state-of-the-art convention center boasting complimentary parking as well as multiple dining options, while the surrounding downtown area offers buyers and sellers new and affordable options for hotels, restaurants and entertainment in the renowned Las Vegas Arts District and its growing culinary and mixology scene.
The fusion of WWIN and Las Vegas Apparel will bring exhibitors an unprecedented platform to showcase their latest collections, while buyers will find themselves immersed in an invigorating and refreshing space for order writing. The two markets will evenly divide the Expo, with each maintaining its individual brand identity.
"This collaboration is a game-changer for the industry," said Dorothy Belshaw, ANDMORE executive vice president, chief growth officer. "The fusion of WWIN's legacy and Las Vegas Apparel's aligned and customer-centric approach creates new efficiencies and greater value for buyers by enabling them to see more and do more while at Las Vegas Fashion Week."
WWIN is a longtime Las Vegas Fashion Week destination boasting 1,500 lines from 400 exhibitors and attracting buyers from 25 countries worldwide. Las Vegas Apparel launched in August 2021 as a curated destination for young contemporary lines. The two markets will run concurrently Feb. 13–15, 2024.
Related Posts